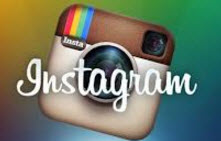 Running a business successfully takes a lot more than simply having a great product or service. A business owner needs to be able to procure more and more leads to help them promote their product or service to new people at all times. The more people they can get interested in their product, the bigger their business is going to grow. Unfortunately, lead generation isn't always easy. The following are five Tips for Instagram Lead Generation that can help any business owner find new and useful leads with just this one social media platform.
Make Sure There's an Optimized Landing Page
A large part of obtaining online leads is giving them somewhere to go once they come across the social media account. The business should have a landing page on their website that's linked from the social media account through the bio or on various posts. This landing page needs to be fully optimized to catch their attention and draw them in. It should make them what to know more about what the business can do for them and what they can do to get more information about what the business has to offer.
Engaging Content on a Set Schedule
It's important to create engaging and interesting content on any social media site, but Instagram in particular. Pictures are the main type of post though it is possible to add short video clips. The pictures should stand out amongst the other pictures that might show on a follower's feed and should make them want to learn more. Pictures can be of products or services, but don't have to be. They can also be of customers, employees, and anything else relevant to the business. Posts made on sites like Instagram need to be done frequently, with most businesses posting at least once a day. There should be a set time for the main posts and, when necessary, other posts throughout the day. This lets a customer know when to expect to be able to see something new on the account.
Set Up Contests to Give Away Free Products
Most businesses find that giving away free products is a fantastic way to generate quite a few new leads. The flow of leads can be huge when a person is offered the chance to be in a drawing to win a product or service just by signing up for more information from the business. Showcase the product or service being given away on Instagram so all of your followers can see exactly what's being given away and include information in the picture or in the description so they know how to enter the contest and try to win.
Display Products With Professional Pictures
Displaying products is one of the best reasons to use Instagram. A business can quickly upload images of their most popular products or services and all of their followers will see it. This is also perfect for promoting a new product or service. However, the pictures do need to be professionally done. This doesn't mean the business has to hire a professional to take the pictures, however.
For product pictures, place the item on a clean table with a clean background. Make sure there's not words or images on the table or background that might be distracting. Move lights around or place the table by a window to maximize the lighting. Then, snap a few photos to see how they come out. There are quite a few resources online that can help a business owner take more professional pictures, even if all they have is a smartphone. The idea is not to spend a lot of money hiring a photographer, but to take pictures that don't have distractions in the background and that fully showcase the product.
Interact With Potential Customers Frequently
Interacting with potential customers is one of the highlights of social media platforms. There's typically two ways to do this: before they follow or comment and after they comment.
Before they follow the business account, the business owner can visit their page and like or comment on a few of their photographs. A person will often click through to learn more about a business that's interested in their pictures and what they like. This can easily grab their attention and generate a new lead quickly. It makes the potential customer feel like they're important enough as a customer that the business sought them out. It is important, however, to avoid spamming the comments on a person's profile. Simply saying the picture looks great is enough to get them to visit the business account and doesn't make them feel like they're just being used as a way to generate money.
After a customer comments on the business account, it's important to reply to the comment. The reply doesn't need to be deeply detailed and can include a simple "thank you" if that's all that is needed. If the customer asks a question, be sure to answer the question in full and ask them to visit the website to learn more. If they say how much they love a product, it's a good chance to thank them for being a customer and offer comparative products they might be interested in. Again, link back to the landing page so they can learn more.
For many businesses, lead generation social marketing is something that's simply skipped over for other types of marketing. However, social media websites like Instagram can be a fantastic form of online marketing if they're done properly. Follow the five tips above to start using Instagram to generate more leads today and help your business grow.