Chris Record has announced his "Internet Marketing College" (IMC), the working name for a yet to be named training/school, that will cost a whopping $10,000. Classes will be held quarterly, and the $10K covers your tuition (but you will of course need money for travel and hotel expenses). The courses will be structured, with pre-tests and post-tests.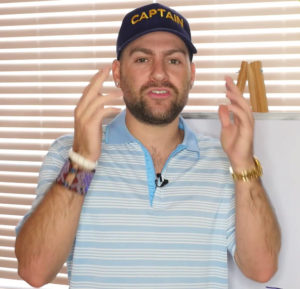 The tuition is good for two people, and includes 120 hours of training (four weeks) with the "best of the best" teachers for each class (i.e. people actually making money and the specific skill being taught).
I've been surprised by some of the big names involved. But I can see why. There is a matching bonus of $100,000 on making your first $100,000, and a matching $1,000,000 bonus on making your first $1,000,000. Justin Verrengia anticipates making $2.1 million on the launch of IMC. He is already a "million-dollar ring earner" in Empower Network, and his funnel links to Vick Strizheus' page.  Vick probably make his own funnel for his team members.  Chris has included "pass-up" sales in his IMC compensation plan (not the same, but also not unlike that of Empower Network).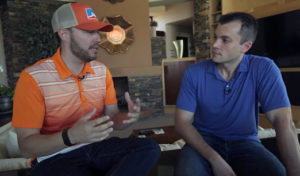 Vick said he did his due diligence, flew to Scottsdale, Arizona to meet with Chris Record. If you don't know Vick, he made the most money of any person in the shortest time in Network Marketing (Chris was also a big earner in the same company, which was Empower Network).  He then went on to start his own business "High Traffic Academy" (HTA).  The best way to learn how about HTA is to take the free 14-day "Free 14-Day Project Breakthrough course".
This is a "pay to play" deal – you have to invest $10,000 (or probably sell one) to participate in the commissions. I decided to pass due to the high investment cost. I believe the school will be high quality; everything Chris Record does is "top drawer". He has modeled the school and compensation after a real estate training "college" (with a $16,000 to $20,000 product), he sold about 10 years ago, and from which he was making multiple $10,000s each month (actually $500,000 his first year).  Eventually the real estate bubble burst, and Chris lost that income stream.  Chris is not a top affiliate and has created several of his own products, including Dark Profits (about FB advertising) and SmartMember (a web-site membership software/system).
One of Justin's smart moves is providing financing for anyone with a credit score of 600 or above.  (Not sure if he or Vick added this, or if Chris is providing access to it).  I used to work with defaulted student loans that were guaranteed by the government.  So I know there were loans for all kinds of schools, including beauty/cosmetic schools and even a luthiery (guitar repair school).
Chris Record lives in Roseville, but is maintaining a new second office and home in Scottsdale, Arizona. He already has office, and staff in Arizona, setting up the IMC. The office has room for 30 people now, expanding to 50 already. Vick featured a video of him getting a personal tour of the office. Peter Sorensen is also working for the college in the Arizona office. The staff was very impressive, many of them had years of experience in education.
If I was a million dollar earner and had a list of 20,000 or more subscribers, then I would probably be involved.  I don't think $10 grand is too much for such a school.  Sadly, numerous 20-24 years olds are getting out of college now with $100,000K debts, and they still can't good paying jobs.
I just heard that they . For every $100,000 you earn, you get an entry into a raffle to win a six figure BMW i8 hybrid car.  And in the first 30 days of pre-launch, they have sold over $1 million.
Chris is using the acronym FAM for "Founders Alumni Members"; plus it's a cool name, because it also stands for family.  These are the people who join early and pay over $10k upfront.
Additional people found to be promoting Internet Marketing College (I'll add to the list as I find new people):
Jon Penberthy (working with Vick Strizeheus) – YouTube marketing expert, big earner in Empower Network.
Kevin Kinect
Brian Cain
Jim and Anita Chrisman (spelling?) – TeamIM
Edward Campos
Rodney Estrada
Who will be next?  Stay tuned…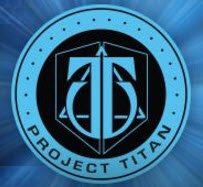 Instead, I'm working with Project Titan, a new division of a well established company. The initial product will be a life-coaching course by a successful coach and international speaker and Neuro-Linguistic Programming (NLP) expert. I know Brendon Burchard has a $10,000 coaching program, and it sounds cool. But this new coaching program will be just a fraction of that cost.  A person can do three thiings with this course: 1) Self-Coaching (learn how to diagnose and "fix" personal blockages and improve your own life), 2) Become a coach, and learn how to find, filter, qualify coaching clients, or 3) You can sell the coaching course (full training included).  Find out details here: http://TitanPrelaunch.WeLearnAndEarn.com.