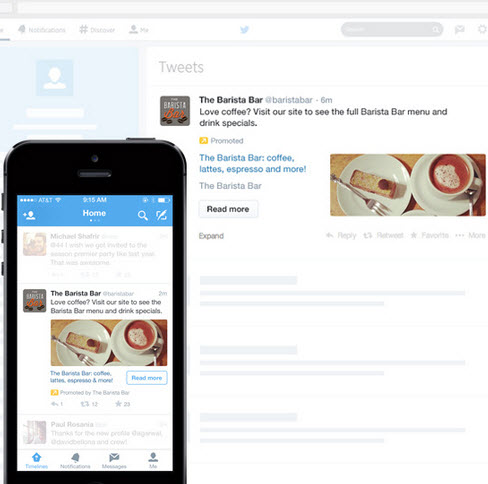 Twitter Cards are a new way to do lead generation by using twitter followers and it can make it easier than ever for a new business to snag a ton of new leads quickly. It's not a good idea to just jump up and get started, however. Before a business owner tries to do Lead Generation with Twitter Cards, it's a good idea for them to understand exactly what they are and what they can do to use them effectively. When used properly, however, they can be a fantastic tool for any business. Read the tips below so you can get a good idea of what these cards are and what can be done to ensure they are as effective as possible at generating leads and converting customers.
What are Twitter Cards?
Twitter Cards are a new way for businesses to generate leads using a simple and small twitter post. The business posts a normal tweet with a link to their card. When the person clicks on the tweet, they'll be able to see the entire card and can click on the call to action to easily submit their information. A business can use these cards for a specific campaign, to offer something to their followers, and to attract new customers who are interested in learning more about the business. They're easy to use and can be adjusted as needed to make them more effective.
Prepare a Strategy Before Creating Cards
Before creating the first card, the business owner needs to create a strategy. They should consider what they're trying to accomplish, how the cards can help, and how they can use the cards effectively. It's important to remember that the strategy can and will be updated as needed, but it's a great starting point for the business owner to begin gathering ideas and solidifying their plan. This can also include researching what potential customers might be interested in as well as what strategies other businesses are using effectively.
Create a Call to Action
Once the business owner starts to create their first card, the call to action is going to be one of the most important parts. This is what the reader clicks on to leave their information and what grabs their attention and makes them want to leave their information. While it's limited to only 20 characters, there is a lot a business can say in a short space to make people want to click the link. The call to action should be clear and make it apparent what the reader will be getting.
Provide Value to the Potential Customer
A person isn't going to simply send out their information because they can. They want to get something in return, whether that's more information on a product they're interested in or a subscription to an emailing list with money-saving offers. Think about what the business can provide to customers that the potential customers might be interested in. This gives them a reason to click the call to action button and to provide their information to the business. It's important to think about what the business can offer the customers that they might need right now or in the near future as they likely won't sign up for an offer that's not going to give them anything in return for a few months or years. What's going to be enough to get them to leave their contact information and be interested when they receive a response from the company?
Experiment With Different Offers
As mentioned previously, a business doesn't have to just create a card and leave it alone. It's very easy to experiment with different campaigns and different offers. Track everything carefully and take advantage of any tools that can help track the lead generation to see what's working and what could be improved. Change the cards, call to action, and the offers to see what's going to really make a difference and have a large impact on the success of these cards. It's even possible to run more than one campaign at a time, so many businesses will prefer to do this so they can see what's doing better and what can be improved on or completely changed to help them generate as many leads as possible.
Give the Responders Even More
Once the lead has been generated, it's important to keep the person interested. Send them more information as needed to entice them to visit the business website or the store location. Keeping their attention on the business and reiterating what the business can do for them is the best way to convert a lead into a customer. With the latest tools available, lead generation and conversion are easier than ever and a business has a variety of options to consider when they're ready to give the responders more.
With social media platforms like Instagram and Pinterest, there are a variety of ways to obtain a large number of leads from social media. Twitter is one of the latest to integrate and easy to use way to create free lead strategies that use their platform. Give some thought to the tips above and then give it a try today. There's a large amount of potential in these cards when they're used effectively and monitored carefully to ensure they're doing as much as possible to bring in new leads. With the potential to run multiple campaigns at a time and to easily convert leads once they have provided their information, it's a great way for businesses to grow quickly.